SXSW took us all by storm (followed by an actual storm – super glad the animals at Sunny Day Farms are ok!), and while businesses are still trying to pick up the pieces, and we're all trying to catch up on our sleep, here's a news round-up of some of the things you might have missed last week:
- South Austinites can rejoice – there is a new zpizza location on Slaughter Lane, in the same complex as the new Alamo Drafthouse! The Alamo Drafthouse on Slaughter Lane has a fancy new bar called 400 Rabbits, and awesome redesigned tables – instead of several long tables along a row, there is now one table between every two seats. This is a welcome change for those of us who need to slip in and out of seats regularly (to go pee, or whatever, don't judge!).
- The Natural Epicurean Academy of Culinary Arts in South Austin has announced a series of public cooking classes including subjects such as springtime vegan brunch, vegan mediterranean food, vegan desserts and vegan barbecue! The classes listed cost $45 each, and are held on Saturdays from 10am to 12pm.
- Cleanse ATX kicks off today. There is a grand opening party at the downtown Whole Foods tonight, and there will be a Spring Alive Festival this Sunday.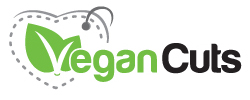 - Vegan Cuts, an awesome website with all sorts of ways to save on vegan items, came out with an Easter gift guide, including 8 great coupon codes.
- Starbucks has two pieces of interesting vegan news: This Dish is Veg reports that the Starbucks Strawberry & Creme Frappuccino is no longer vegan, as it now contains cochineal extract (from insects). On a brighter note, Starbucks has opened its first in a chain of juice bars called Evolution Fresh in Bellevue, WA. They're slated to have a bunch of vegan options, so here's hoping the selections prove popular. People of Bellevue – get your vegan soup and sandwich on!
- The latest celebrity to go vegan after watching Forks Over Knives is Kristen Bell. This bit of news isn't particularly surprising – as the girl is clearly an animal lover! I hope her passion for sloths translates into a passion for compassion – and maybe we'll see her do an awesome vegan PSA soon.